One of the beautiful couples who celebrated their wedding at Old Forest School featured in the NZ Woman's Weekly this week.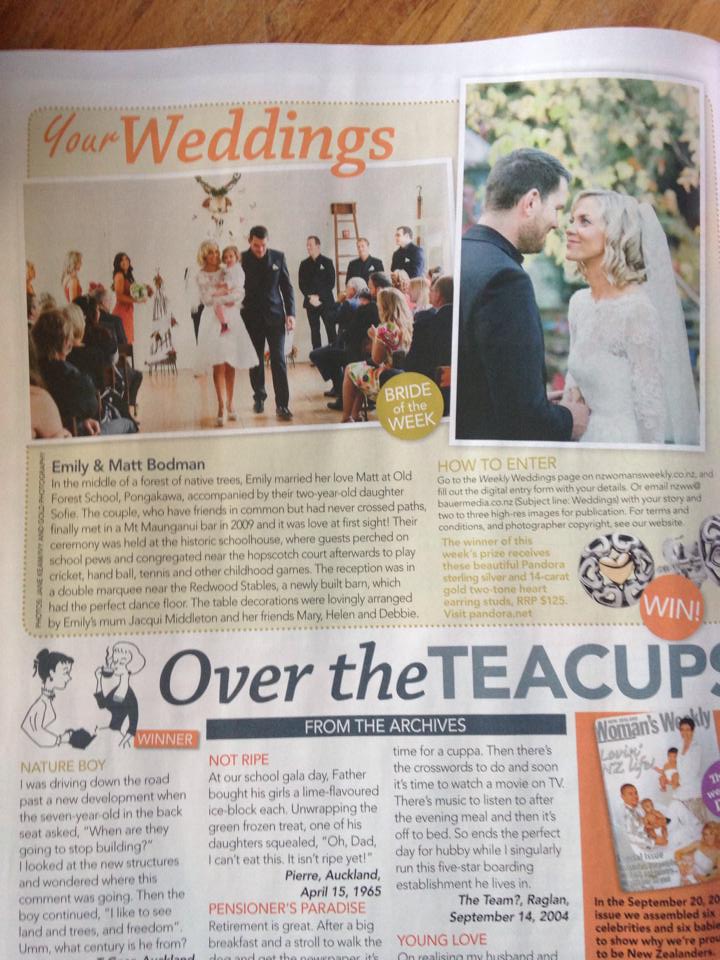 "In the middle of a forest of native trees, Emily married her love Matt at Old Forest School, Pongakawa.  Accompanied by their two year old daughter Sophie.  The couple, who have friends in common but had never crossed paths, finally met in a Mount Maunganui bar in 2009 and it was love at first sight !  Their ceremony was held at the historic schoolhouse, where guests perched on school pews and congregated near the hopscotch court afterwards to play cricket, handball, tennis and other childhood games.  The reception was in a double marquee near the Redwood Stables which had the perfect dance floor.  The table decorations were lovingly arranged by Emily's mum, Jackie Middleton and her friends, Mary, Helen and Debbie."
Here' s a photo of Matt and Emily at Old Forest School.